About National Director…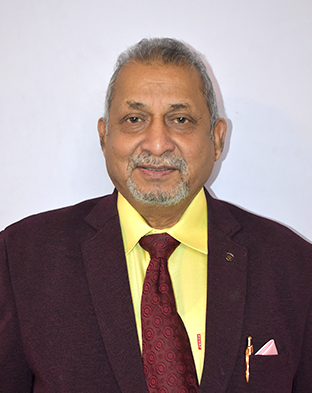 Rev. Dr. Abraham Sahu is the Founder and the National Director of the organization (TFGTI). He has started the work from rubbles and is a very highly qualified and experienced person. He is a graduate majoring in science. Thereafter he pursued his master's level studies in Social work and Personnel management. He has served the World Vision of India for North India till 14 years.
His responsibilities included initiating, monitoring, evaluating of development programmes and human recourse issues in whole of North India. He also has been a consultant to United Nations Drug Control programme for 5 South East Asian countries in their New Delhi office. He also holds various honorary positions in other institutions.TFG Trust of India established in 1992, but got legally registered in 1995. The story of change is seen at two levels – in the community level and at the organization level, which is moving forward leaps and bounds.
The Full Gospel Trust of India is a registered organization under Indian Trust Act in India. It is also registered with Darpan Portal of the Government of India, the Home Ministry of the Government of India to receive foreign funds under the appropriate FCR Act and with the Income Tax department of the Government of India and is allotted a Permanent Account Number (PAN) and is exempted from paying tax on the funds received by them. It never been black listed, changed its name or moved its head office but has expanded to different state offices. Its priorities and objectives have remained the same.
The Full Gospel Trust of India is committed to serve the poor and needy of the society with a special focus on women and children. It aims at caring for the uncared for, the vulnerable and the neglected and needy ones in manner which is holistic. They go through the process of development which is sustainable and aims at restoring the dignity that rightfully belong to them. Youth are challenged and mobilized to shape the future of the nation.
The Full Gospel Trust of India has targeted its development efforts throughs projects designed to impact the lives of under privileged women, men and children. It empowers women and work towards providing them with a safe and secured surrounding where their rights are not crushed and they are not abused. TFGT India places an emphasis on rehabilitation of victims and works on disaster mitigation project in various disaster prone areas like Orissa, Bihar, Gujarat, and Kashmir.
The organization engages full-time staff, part time staff members along with many volunteers from India and overseas, who serve the poor and marginalized people of community irrespective of their caste, creed or religion, who are living in situations of poverty, injustice and disaster. TFG Trust is motivating and partnering with other NGOs and the Governments in uplifting the poor and marginalized. TFG Trust's relief and development programmes provide a model for involvement in the development process, which is equitable, sustainable, and value based. Of late, its engagement in bringing relief to the victims of COVID has drawn much appreciation from various quarters, including from the central government and foreign donors.
The Full Gospel Trust is looking forward to each of your support and cooperation. For more details, please visit our website www.tfgti.org